Combate a Fraudes em Documentos Académicos: Registro, Autenticacao, Preservacao de Diplomas Digitais Usando Blockchain
Autores: Rostand Costa, Daniel Faustino, Guido Lemos
Resumen de la Presentación (original proporcionado por el/los autor/es):
"The purpose of this paper is to to investigate the potential use of the blockchain technology combined with active distributed repositories to create a platform, scalable and agnostic , specialized in the authentication and preservation of digital documents. As a proof of concept of the proposed platform, was performed the construction of a public service for digital registration and verification of the authenticity of academic documents. The prototype of the service offers an interface for educational institutions to register official documents, such as diplomas and certificates, using blockchain and an interface so that users can verify the authenticity of a document through its registration number in a DLT. The documents registered in the service are automatically inserted in the long-term digital preservation repository."
".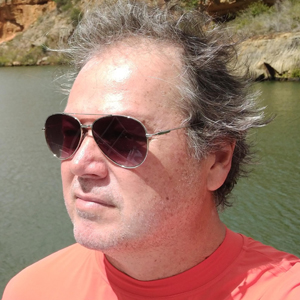 Autor: Guido Lemos de Souza Filho
Professor Titular do Departamento de Informática do Centro de Informática da Universidade Federal da Paraíba (DI-CI-UFPB) é Doutor em Informática pela Pontifícia Universidade Católica do Rio de Janeiro (PUC-RIO) atuando nas áreas de Sistemas Multimídia e Redes de Computadores. O professor Guido Lemos é o Coordenador do LAVID (Núcleo de Pesquisa e Extensão em Aplicações de Vídeo Digital) onde desenvolve pesquisas nos seguintes temas: televisão digital, cinema digital, aplicações multimídia distribuídas, redes de distribuição de vídeo, performances artísticas distribuídas, acessibilidade, segurança da informação, fakenews e aplicações de blockchain. Atuou no desenvolvimento do middleware Ginga, publicado como recomendações ITU-T e ITU-R, e adotado como padrão no Sistema Brasileiro de Televisão Digital e de vários outros países da América Latina, cuja implementação é um software hoje instalado em cerca de 80.000.000 de aparelhos de TV. Destacam-se ainda como resultados de suas pesquisas o desenvolvimento de um sistema de armazenamento, transmissão e exibição de vídeos 4K 3D denominado Fogo Player, o desenvolvimento de uma plataforma para apoio a realização de espetáculos distribuídos de dança, teatro e música denominada Arthron, o desenvolvimento de servidores de vídeo para transmissão ao vivo e sob demanda, denominados DLive e DVod, que foram usados na Rede de Vídeo Digital da RNP e no serviço IPTV da USP-SP, o software para acessibilidade VLibras (usado nos sites www.brasil.gov.br, senado.leg.br e câmara.leg.br) e; o desenvolvimento de tecnologias para registro, validação e preservação de Diploma Digitais baseadas em blockchain. Foi o Coordernador do REUNI na UFPB e participou da sua criação e implementação. Atua também como membro do Conselho Deliberativo do Fórum do Sistema Brasileiro de Televisão Digital e convidado da Câmara Técnica de Acessibilidade da Ancine.