Sharing Infrastructure: Climate Monitoring and Disaster Warning with Telecommunication Cables
Digital technology has not only revolutionized society but also the way we can understand it. A growing part of human interaction is generating a massive fingerprint. Studying it allows us to gain unprecedented knowledge about what 'humanity' is and how it works, including its intricate social networks that had long been obscure. Artificial intelligence allows us to detect hidden patterns in 'qualitative data', through analytical tools such as natural language processing. Additionally, computer simulations allow us to explore situations that do not exist in reality: a better world. Traditionally, public policies were based on social studies that explained 10-20% of the variability in a phenomenon. Many of them failed miserably, which was evidenced by the so-called "crisis of replication" in the humanities, psychology, and economic and social sciences. Over the last five years, human behavior has been predicted with 80-90% accuracy. Social studies and the so-called humanities are becoming a science of truth. What are the consequences and the resulting challenges for humanity, and what are the responsibilities of the Universities facing this reality?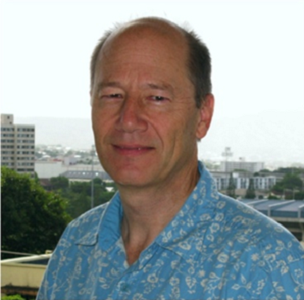 Bruce Howe
Research Professor, University of Hawaii at Manoa
Bruce Howe is the president of the international task force known as the "SMART Cable Initiative" (Science Monitoring And Reliable Telecommunication) to incorporate sensors into commercial transoceanic submarine telecommunication cable systems - enabling the Internet as we know it - for climate, ocean circulation, sea level monitoring and tsunami and earthquake warning. At the ALOHA station, 100 km north of Oahu, Bruce and his team installed and operated the ALOHA Cabled Observatory, the deepest Internet node on the planet, at 4728 m of water depth.
Previously, after obtaining the degrees of engineering and oceanography at Stanford University and the University of California at San Diego, respectively, he worked at the Laboratory of Applied Physics at the University of Washington and during the last eleven years at the University of Hawaii, in the Department of Oceanic Engineering and Resources.